Welcome To The Future of Agriculture
Made by plants, for plants.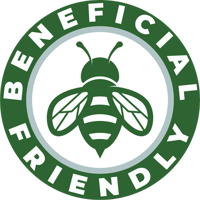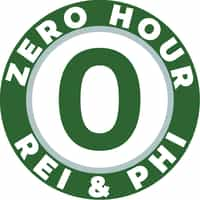 Our Mission
Realizing the full potential of the future of agriculture
–– bridging traditional practices and innovative technologies, advancing the viability of sustainability.
Welcome to the Future of Agriculture
Grow Confidently
PureCrop1 uses advanced biochemistry to naturally eliminate pests, mold & mildew while increasing plant health.
New Testimonials
The Family Farm @thefamilyfarmfl
Dade City, FL
One of the reasons why we are able to consistently bring you local, organic, delicious produce is because of PureCrop1.
PureCrop1 is a completely organic, food-grade product that increases plant health, reduces plant stress, controls mold and mildew, and eliminates pests using 7 plant-based ingredients and Colloidal Micelle Nanotechnology.
This is the only product we use in our greenhouse because we take healthy food seriously.
Bradley Taylor
Owner/ Farmer B at The Family Farm, LLC
PureCrop1 is by far the most effective all-in-one OMRI certified agricultural product I have ever worked with. The unilateral effectiveness in controlling pests, and fungi while boosting growth and nutrition levels of the plant is nothing short of miraculous to a commercial organic farm like ourselves.
As a non-conventional aquaponic farm, the ability to use an effective crop spray without concerns of toxicity to our fish is an amazing benefit as well. On top of all of that, I can sterilize my production and storage areas AND wash my produce with the very same product, absolutely fantastic! I'd like to send a big THANK YOU to all of my fellow "Nano-nerds" at PC1 for developing and producing this groundbreaking product.
Jason Beragina
Bertagna Custom Farming in Chico, CA
We used PureCrop1 for the first time last season on our organic Almonds and Walnuts.
We applied a full season protocol to the almonds and were quite pleased with the fungal and insect control we experienced in addition to the excellent yields, nut quality and overall tree health.
We also made several applications of PureCrop1 on two mature Walnut blocks that have been organically farmed for five years now with the hopes of controlling a major San Jose Scale infestation. PureCrop1 fully eradicated our SJS issue in these blocks. I will be using more PureCrop1 next season.
Matt Trostad
Arborist and Horticulturalist in San Diego, CA
Product exceeds my expectations. I've been using it on everything from aphids to caterpillars. Aphids and other soft-bodied insects it crushes. Caterpillars it definitely works on but I learned that you need to do two applications in the same day to kill bigger caterpillars.

I also tested it on some spiders around the house and it absolutely annihilated them in one shot. This was using the rate of one ounce per gallon for everything listed above.

Also just for your information I had the opportunity to test it using it in the middle of a hot day and broad sunlight on a fruit tree for aphids and mites with no adverse reaction from the sun. this is truly a game-changing product and the world of horticulture and arboriculture.

I have worked with many enzymes and horticultural oils and nothing compares to this.
Sara Brownson
Last Local Farms LLC
Your product saved my seedlings from a cyclamen mite infestation. I truly owe you all a serious THANK YOU.

2 weeks after germination I noticed pale leaves, stunted growth and then the real kicker …deformed foliage... it's not my first go-round with mites so I knew I was in trouble. Big trouble. 30 Grand in seed that I was going to lose. This was the first time in 17 years of seed starting and growing that I had experienced an infestation on seedlings. So little tissue to work with. I was devastated. However, giving up isn't in my DNA.

We contacted a former employee who happened to be employed by a local grow shop and he told us about your product. I was completely skeptical. I owned a garden store for a decade. I have seen an unbelievable number of companies promising "magic in a bottle" and never has one performed. This product of yours however is a miracle in a freaking bottle. I'd also love to tell y'all more about my experience and send you pics of the incredible turn around my girls made… thank you again.
Matt Trostad
Arborist and plant Healthcare professional in San Diego
July 12, 2021, my mature and beautiful coast live oak was starting to get hit hard by Witches Broom and mites.
I used a hose-end sprayer and drenched the canopy of the oak with Pure Crop 1 at a rate of 3oz a gallon.
The Witches Broom is gone and I cannot find any mites! Not even traditional chemicals have given me these results.
Best thing is I used it near my chicken coop with no worries!! Best stuff on earth and very Safe!!! Thanks Pure Crop 1!!
Brian Mac
CEO of Kind Country Farms
This is the best product I've used against mites in my 20 years as an indoor grower. As a chemical engineer and former Product Marketing Manager, I appreciate the R&D that went into this product.
Ian @dentistfarmer
Instagram
This has been the best treatment I've found for mite control by far! My indoor plants were plagued until I found PureCrop1.
Amanda
Amazon Review
Plants LOVE it! Not only are my plants remaining bug and fungus free, but they also look way happier and healthier after spraying this. I had an issues with powdery mildew, tried everything to get rid of it, threw away at least 3 different crops and was ready to give up altogether until I found this. Purecrop1 completely eliminated my powdery mildew and haven't seen it since.
Matt Trostad
Arborist and plant Healthcare professional in San Diego
Last month I decided to bury some fish scraps in my raised beds. My plants started to take a turn for the worse. I soon realized that my idea had backfired and I had a very bad situation on my hands. The fish scraps rotted and maggots developed. The maggots were eating the fish scraps and plant roots.
After thinking long and hard, I decided to do a series of soil drenches with Pure Crop 1. I used the standard rate of 2oz per gallon. I performed 3 drenches 4 days apart.
By the time I made the last drench, the rotting smell was gone, and when I dug through the soil, there was not a trace of maggots. My plants completely recovered and I actually found it to be a great soil penetrating/ wetting agent.
Stuff is amazing!!!!
Brian Chalupa @brianchalupa
Owner: HempHQ
This way, there's no question.

After being in this industry for over a dozen years, I've seen a lot of things on the market that simply do not work. You gotta switch up your spray schedule, bugs build immunity to sprays, you're burnin' your plants and still have bugs, etc... been there. I don't generally endorse a product unless it works... This. Stuff. Works. It allows the plant to flourish and do what it's supposed to do, keeping the bugs and mold at bay WHILE enhancing the growth. Big ups to @purecrop1 for making a quality product. 👏🏿 #purecrop1 #itworks #indoorplants #and #outdoorplants