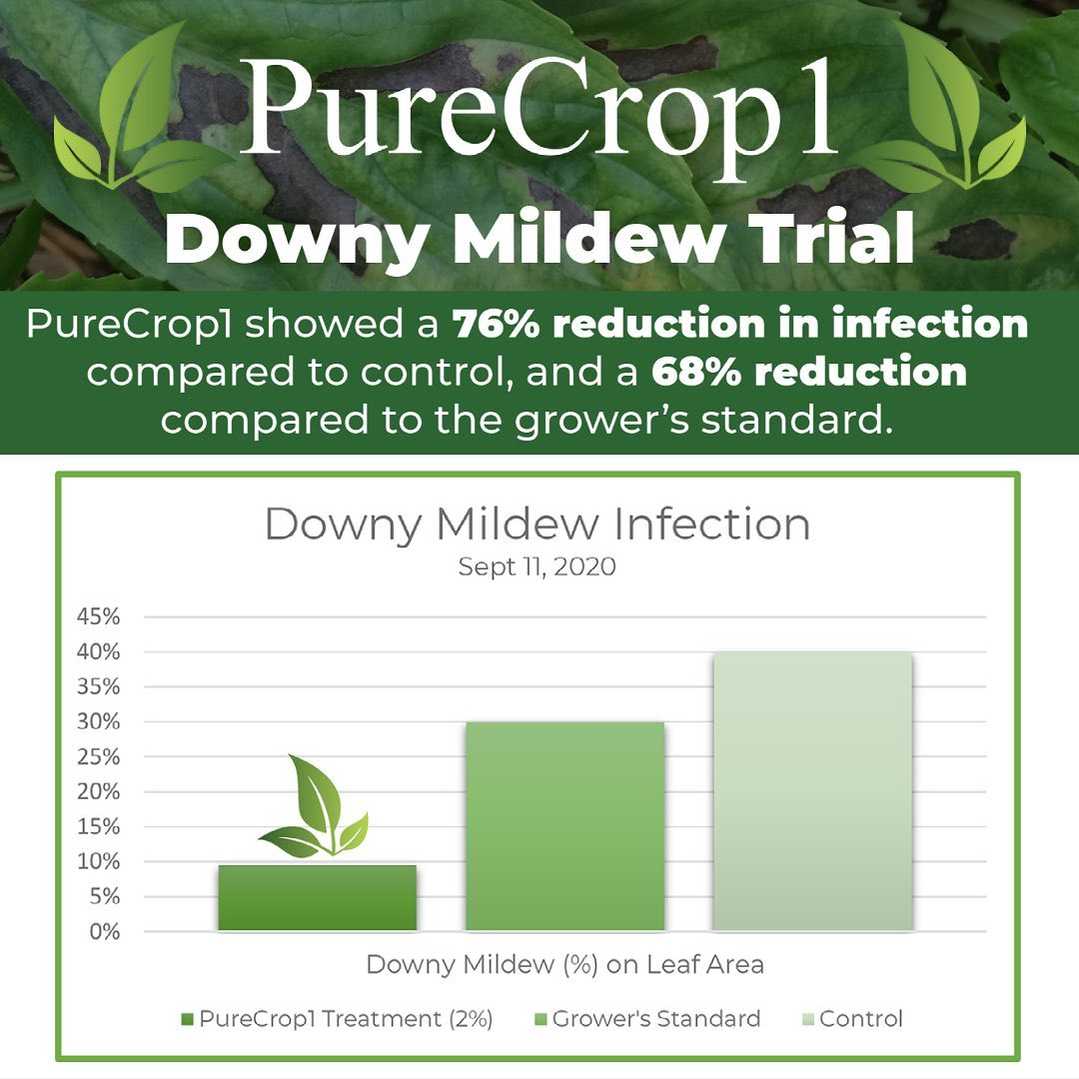 PureCrop1 Vs. Downy Mildew
Trial on PureCrop1's effects against Downy Mildew on basil displays a significant reduction of infection on the foliage.

From this study, Scientists at the research farm conducted that "PureCrop1 should be recommended as a product that can be incorporated into a commercial downy mildew management program for basil growers."

A 2-oz dilution of PureCrop1 showed a 76% reduction in infection compared to the control, and a 68% reduction compared to the grower's standard after three applications (once a week). While a 1-oz dilution showed a 50% reduction, compared to the grower's standard of DoubleNickel (biological standard) and control. Seven days later, the PureCrop1-treated leaves continued to show around 50% less infection than the grower's standard and control without any additional applications.

To prevent mold and mildew from damaging your plants, it's essential to start fungicide programs before infections occur as they result in unsightly lesions. This advice is especially crucial for basil and leafy greens, as the leaf damage can reduce the visible quality and sale value. Applications of PureCrop1 before and during an outbreak of downy mildew provided a significant reduction in the disease. Foliage treated with PureCrop1 had notably less disease than the popular biological product DoubleNickel.


We're always testing -- stay tuned for more studies!