PureCrop1 is proud to call one of the most abundant wine-growing lands in the world our home. Central California also has the highest concentration of PureCrop1 farmers!
Study: Cabernet Sauvignon & Merlot Wine Grapes
Test Date: Fall 2020
Location: Washington
The following results are from a single application of PureCrop1 on Cabernet Sauvignon & Merlot wine grapes two weeks before harvest by a Washington State Viticulturist.
Note: PureCrop1 is comprised of long-chain fatty acids that are metabolized into hormones for stress response and growth regulation which help increase Brix.
Treatment Rates & Methods
Test Plot 1: Single 1% v/v application of PureCrop1 2 weeks prior to harvest
Test Plot 2: PureCrop1 at 1% solution mixed with 4-lbs of Mora Leaf P&K
Trial Conclusions
One spray at 1%, two weeks before harvest showed a significant increase in Brix levels. The graph on the right shows grape blocks sprayed with 1% PureCrop1, mixed with 4-lbs of Mora Leaf P&K (potassium & phosphorus). As a standalone, PureCrop1 increased Brix levels by 2.69% after one application.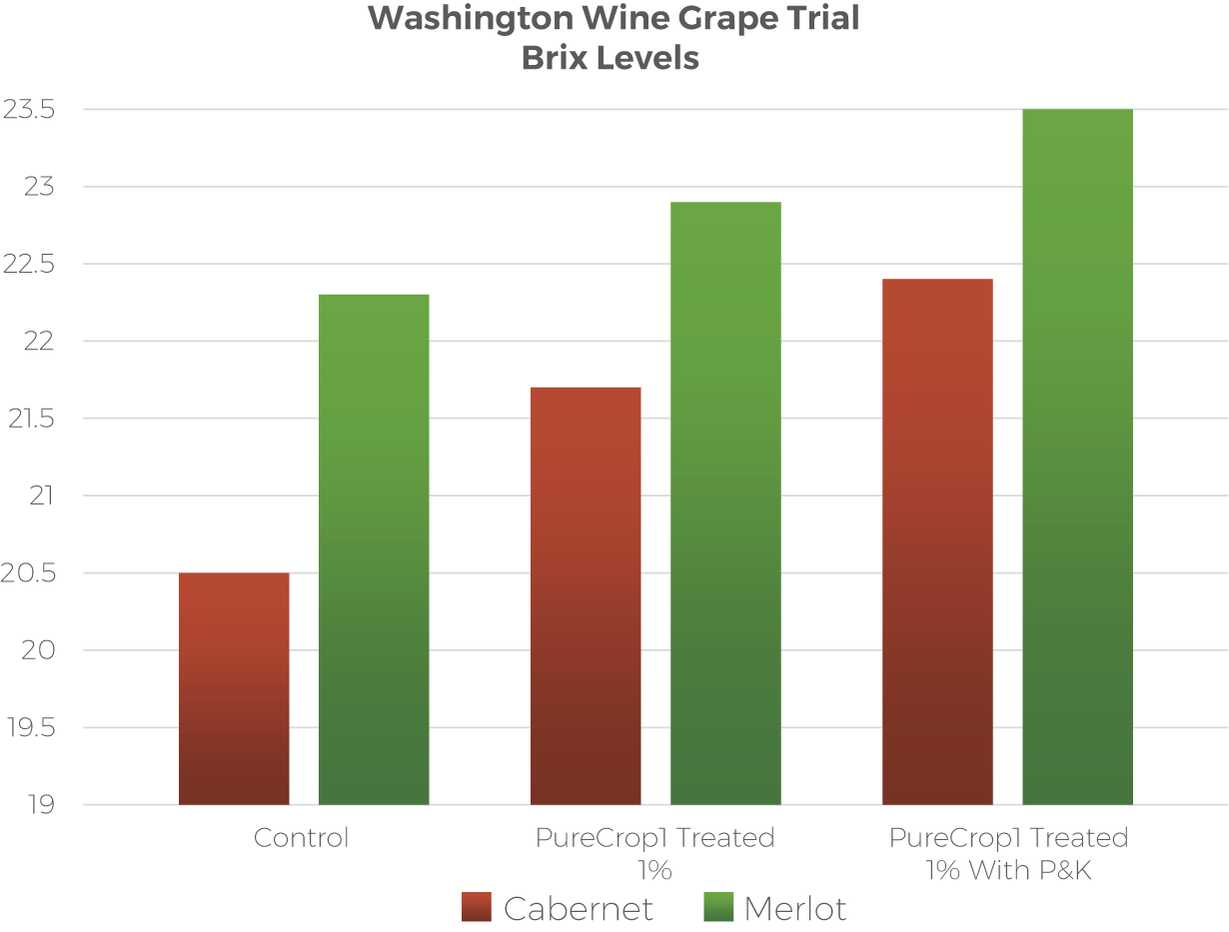 Study: Grapes (Big John Zinfandel)
Test Date: 11/22/20
Location: Murphy, CA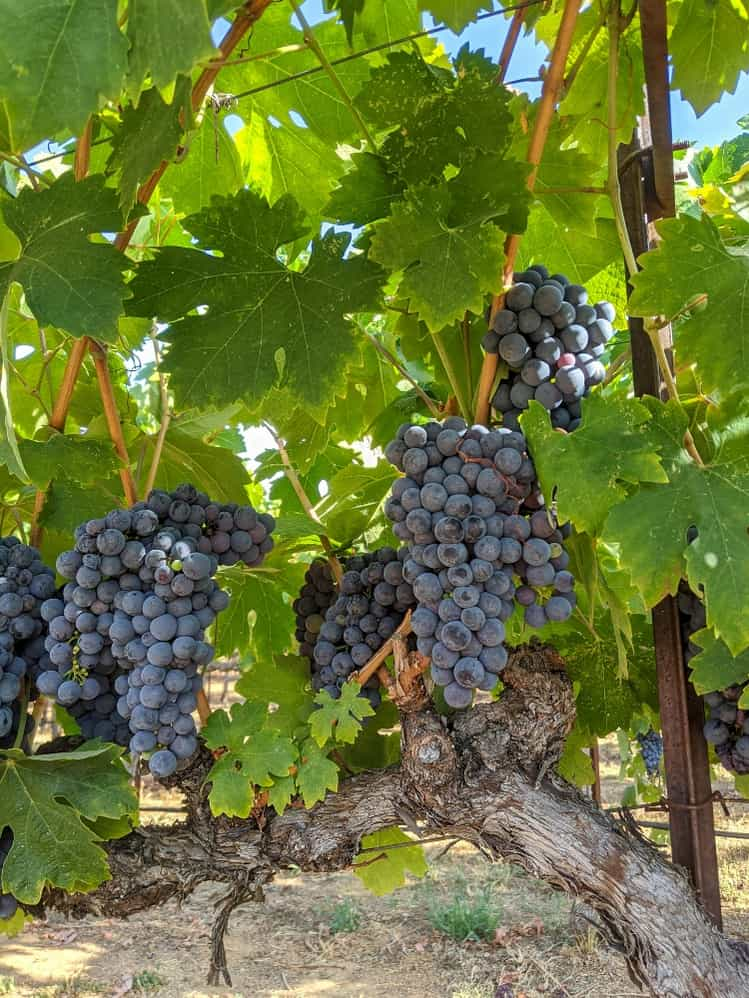 The following photos are from a three-acre trial in Murphy California on "Big John Zinfandel" wine grapes.
The three PureCrop1-treated acres were half; planted on a hillside and half; on a valley floor. This divide is important as the two blocks were in two different microclimates. The farmer's brix hit 25.5 and they picked one month sooner than the previous year.
Additionally, all of the fruit on the hillside and valley floor ripened in unison, so they were able to harvest all at the same time. In the history of these two blocks, they have never been able to pick at the same time. The farmer could not believe it, in the past, they always had to send picking crews back in to pick the valley block two-to-three weeks later.
Wine Grape Product Data Sheet
Treatment Rates & Methods
The farmer sprayed every 10 - 12 days at 1% dilution, 50 gallons per acre. The farmer even sprayed in high temps (90º+). There were eight sprays total for the whole season.
Trial Conclusions
Using only PureCrop1 the farmer's total cost per acre was $256, he was able to harvest one month earlier and all of his microclimates ripened at the same time.
Additionally, the farmer was happy to report that he experienced very few leafhoppers and controlled all his usual mold, mildew, and pests with just PureCrop1.