Also known as the plant's sugar supply, Brix is a measurement of sugars in a soluble solution, or more specifically for the agriculture industry; sugars in fruit. PureCrop1 is well-known for rising the brix levels in fruit, often leading to a plumper and tastier yield.
Study: Brix Levels in Grapes (Table)
Test Date: 2/23/21
Location: California
This study examined the performance of PureCrop1 towards the Brix levels of table grapes.
Treatment Rates & Methods
This crop was treated with PureCrop1 once with three different dilution rates. The farmer mixed all material to dilution in 1.0-liter bottles. In groups, either 1.66, 3.33, or 6.66 ml of PureCrop1 was poured into bottles partially filled with water, then filled to volume to obtain either 600:1, 300:1, and 150:1 dilutions.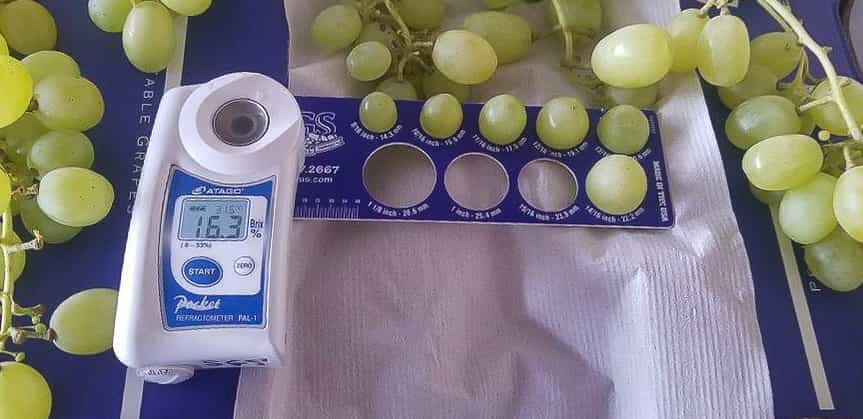 Study Conclusions
The farmer experienced an increase in brix from 16.3 to 22.1%. He also noted that the other very significant factor here is that, in 2020, PureCrop1 shortened the harvest date by more than two weeks compared to 2019.

According to the farmer, now that the vineyard has been saved and they decided to keep the vines in the ground, he plans to cut back the rate to two gallons via chemigation and maintain 10 gallons foliar.